EXPERIENTIAL STORYTELLERS
Conveying powerful brand stories to cut through the noise and stand out from the competition.
No job is too big, or too small.
Our role is so much more than simply designing, fabricating, producing, ordering, and managing your exhibit or event.
We're here to make your job easier. We're your friendly collaborators, an extension of your team. We're with you every step of the way.
FEATURED PROJECT : NEWELL BRANDS
International Home + Housewares Show
Newell Brands displayed this two-story, 30' x 110' at the INTERNATIONAL HOME + HOUSEWARES SHOW. There were many design challenges to create this enormous, beautifully lit booth.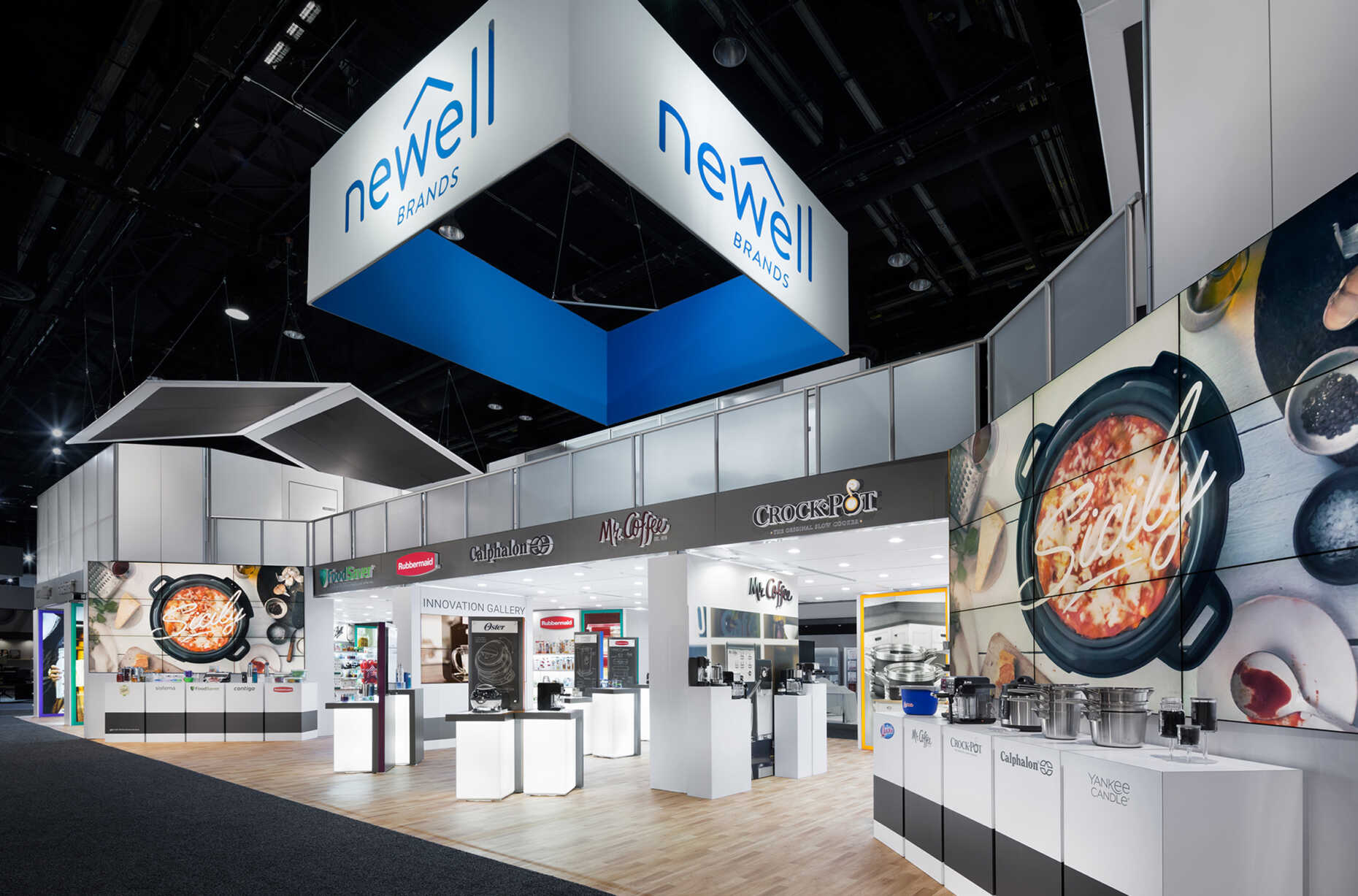 With over 70 years in the business, we've seen it all ­­­- and we're prepared for anything. We've survived the test of time because we evolve with the market. We know where it's been, where it's going, and what it takes for successful outcomes.